The Galion Project is a French company that assists and helps entrepreneurs in their journey. 
They were selling merch during their events and decided that it was time to advertise them and sell them online. Thus, they came to me to create a Shopify website that matches their brand and that stays very simple. Since the company doesn't have a lot of products to sell yet, the creation of the e-shop was a quick process.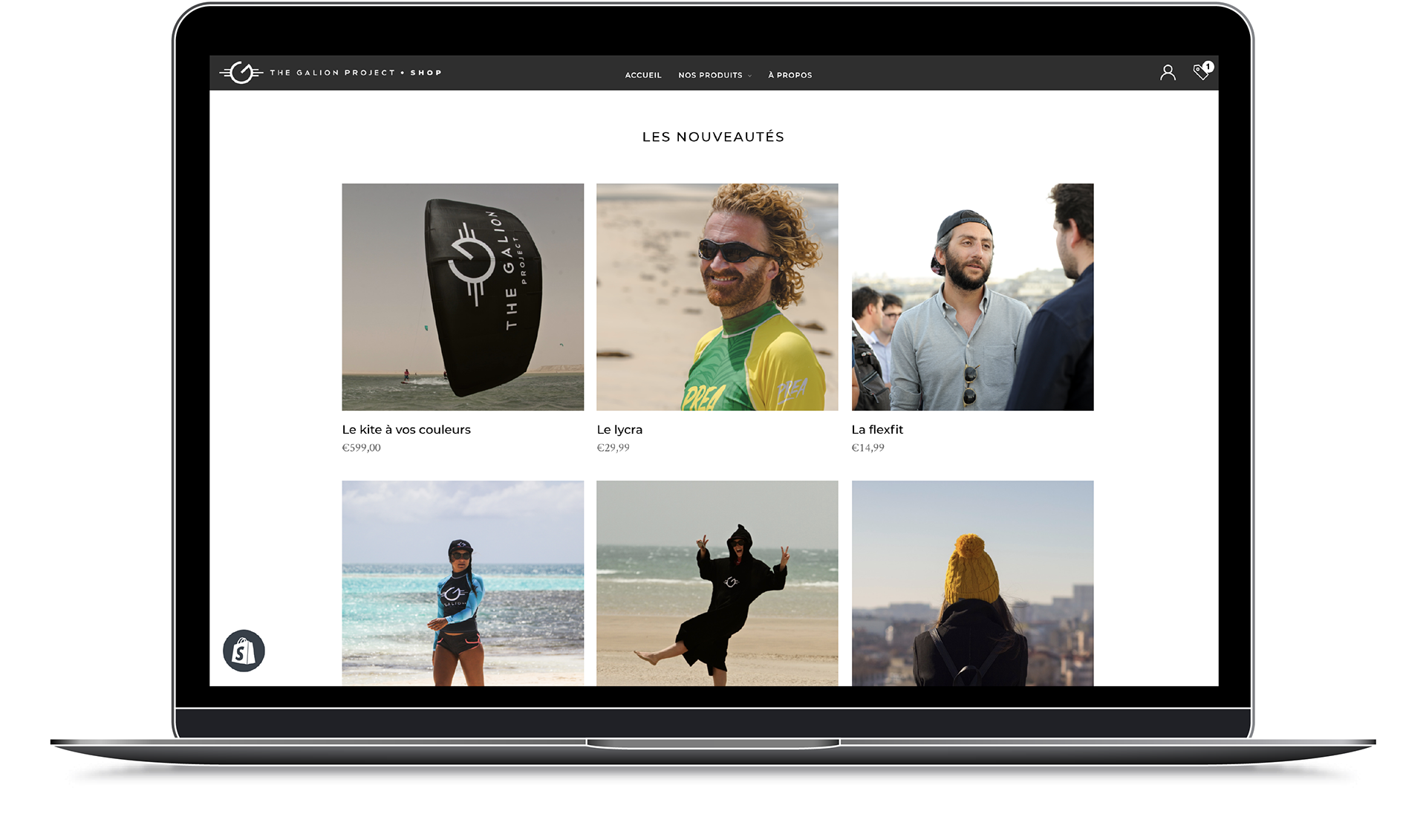 As simple as possible. This was what the client was looking for. They didn't want to have any sliders or hero images, at least for now. The goal was to have a grid with each products categorized.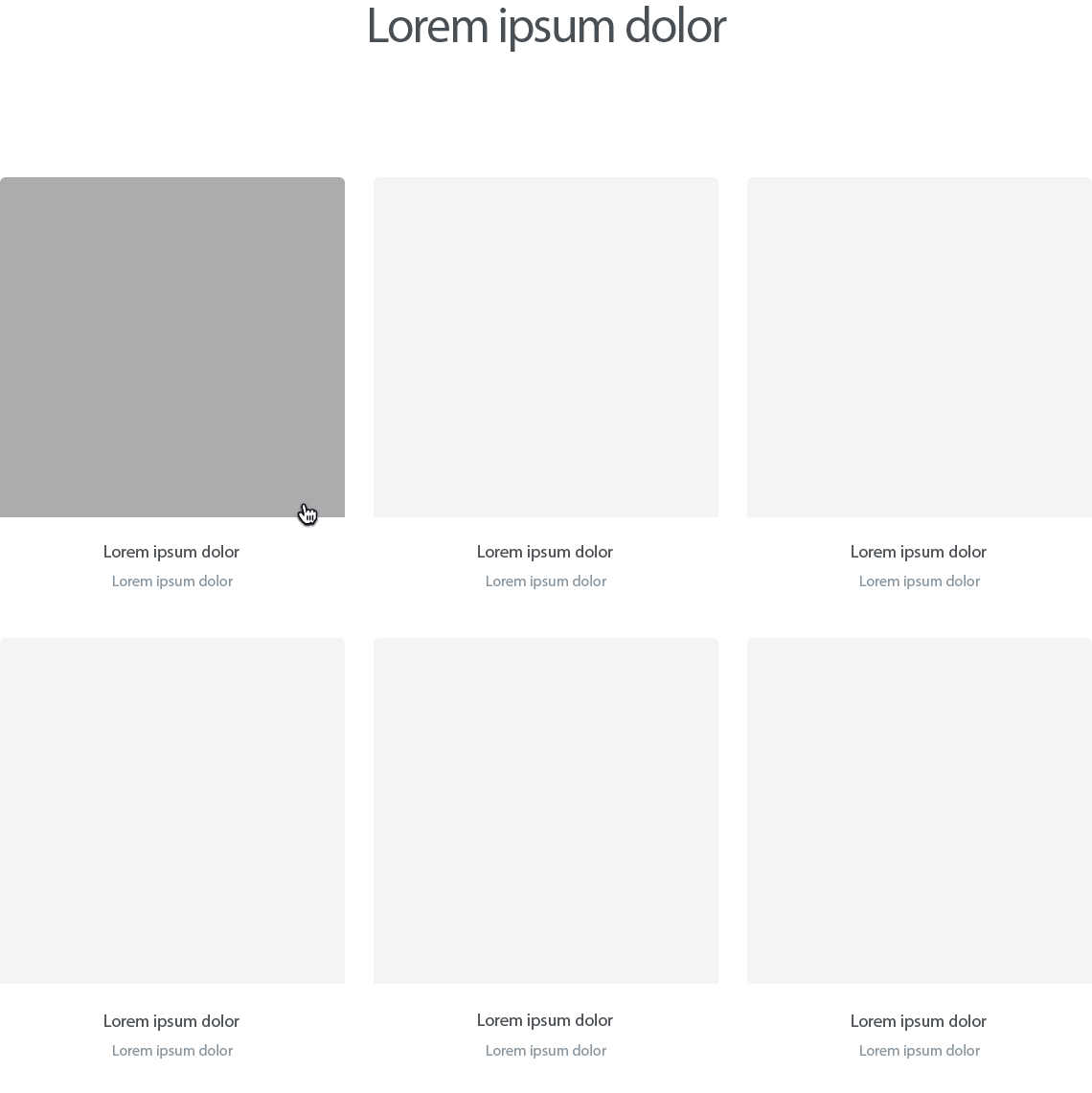 It was important for The Galion to have everything matching with their main website, as it is an extension of it. I made sure to have the same header and branding throughout the website. Since, we chose a free template, the customization was really restricted. I had to add and modify some of the CSS code to make it completely branded.
As simplicity was our first concern, it was important to reduce as much as possible the steps to buy a product. In two steps, you can actually buy a product and be directly redirected to the card page.
As the company sells only a dozens of product, the site-map was really easy to create. Each product is categorized and listed under "Our Products".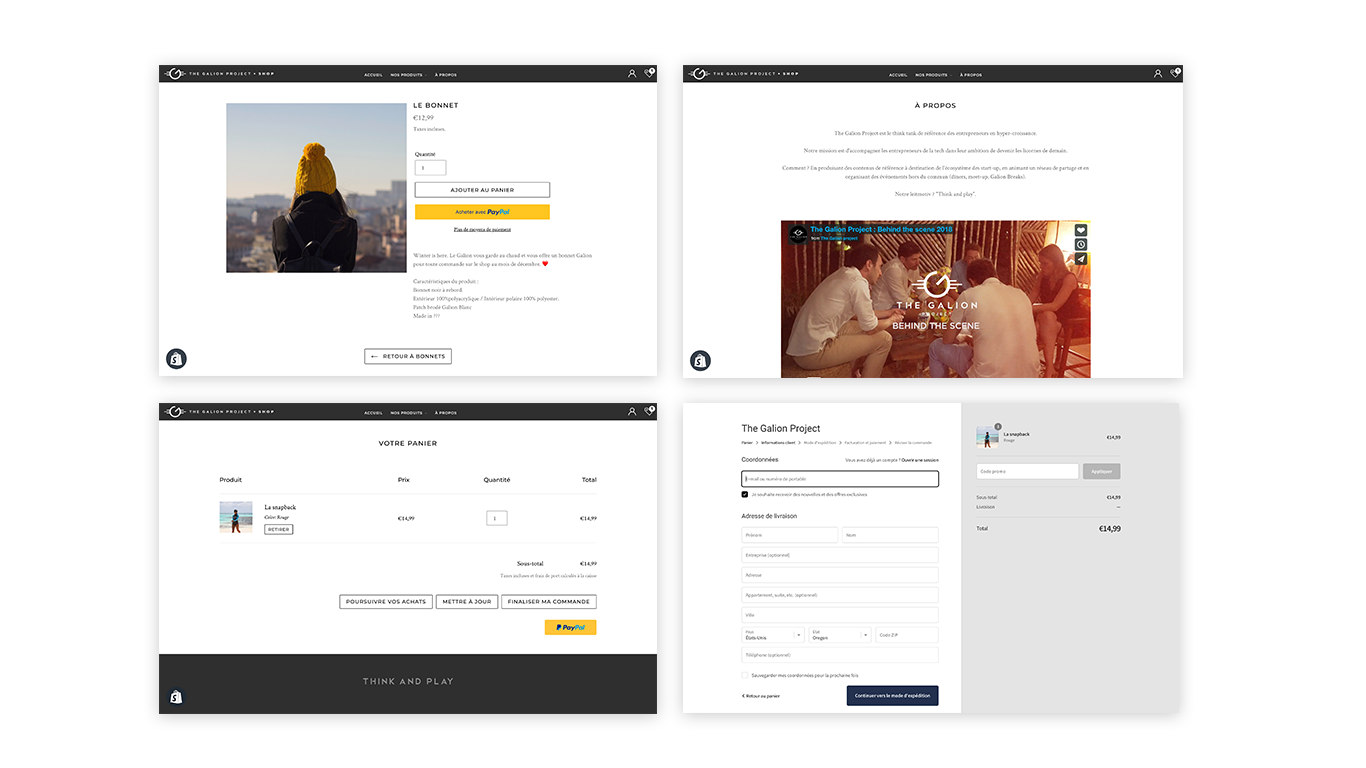 To conclude, it was a very fun project to work on. I love collaborating with small businesses and help them to grow with new solutions.