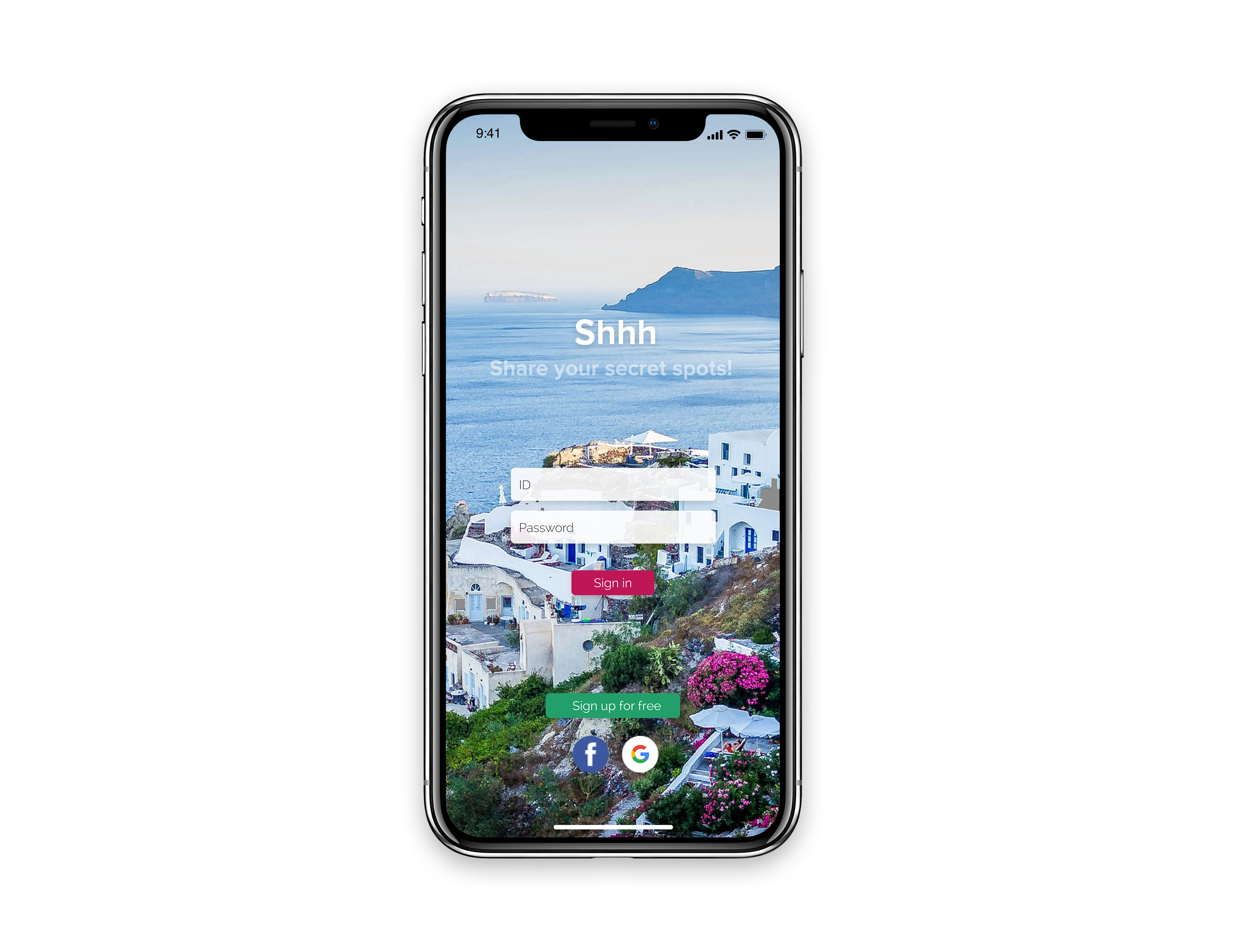 This app is a personal project. As I love hiking, exploring and photographing, I'm always looking for the most epic scene to shoot. It happens so many times to me when I was traveling to some beautiful cities and realized afterward that I missed an incredible view on the top of a hill. I thought that having an app that geo-localize you and give you all the great secret spot would be helpful for a lot of people, including me. I imagined the design very minimalist and clear. While traveling, you want an easy access to the right information. To make it more playful, I created a sort of game consisting of unlocking content by posting content. The more you share, the more you're able to consume. This app is not in development. I had a lot of fun at imagining the user interface.
It can be sometimes stressful to start using a new tool when you don't know anything about it. A good way to make a good first impression to your users is to have an OnBoarding feature. 
The first time that your app will open on your user device, it will provide a quick guide of how to use the app in the most efficient way. it needs to be quick and simple.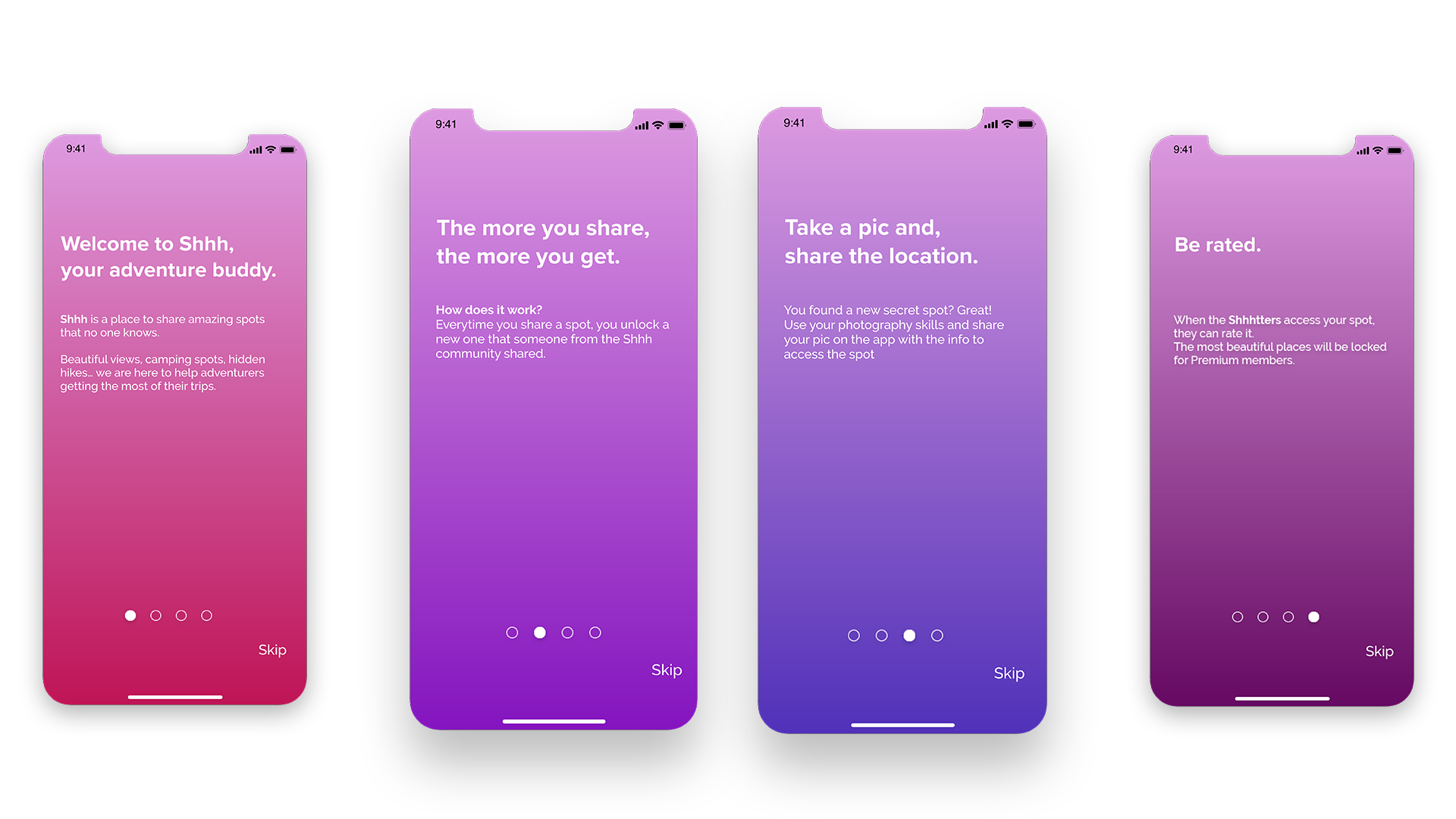 "Less is more" is definitely one of my principle while design user interfaces. My goal is always to provide easy, clear and "straight to the point" kind of design. The beauty of technology is that it can be accessible to everyone. With a minimalist and clear design, you open the doors to more users.
Imagine your app as a story that you are telling to people ; In order to keep your audience, it needs to have a structure and overall, it needs to make sense. If you suddenly come up with a new character that nobody heard of it before, nobody will understand. Apply those principles for your app. Each pages need to follow the same guidelines. Margin, colors, fonts... keep it consistent.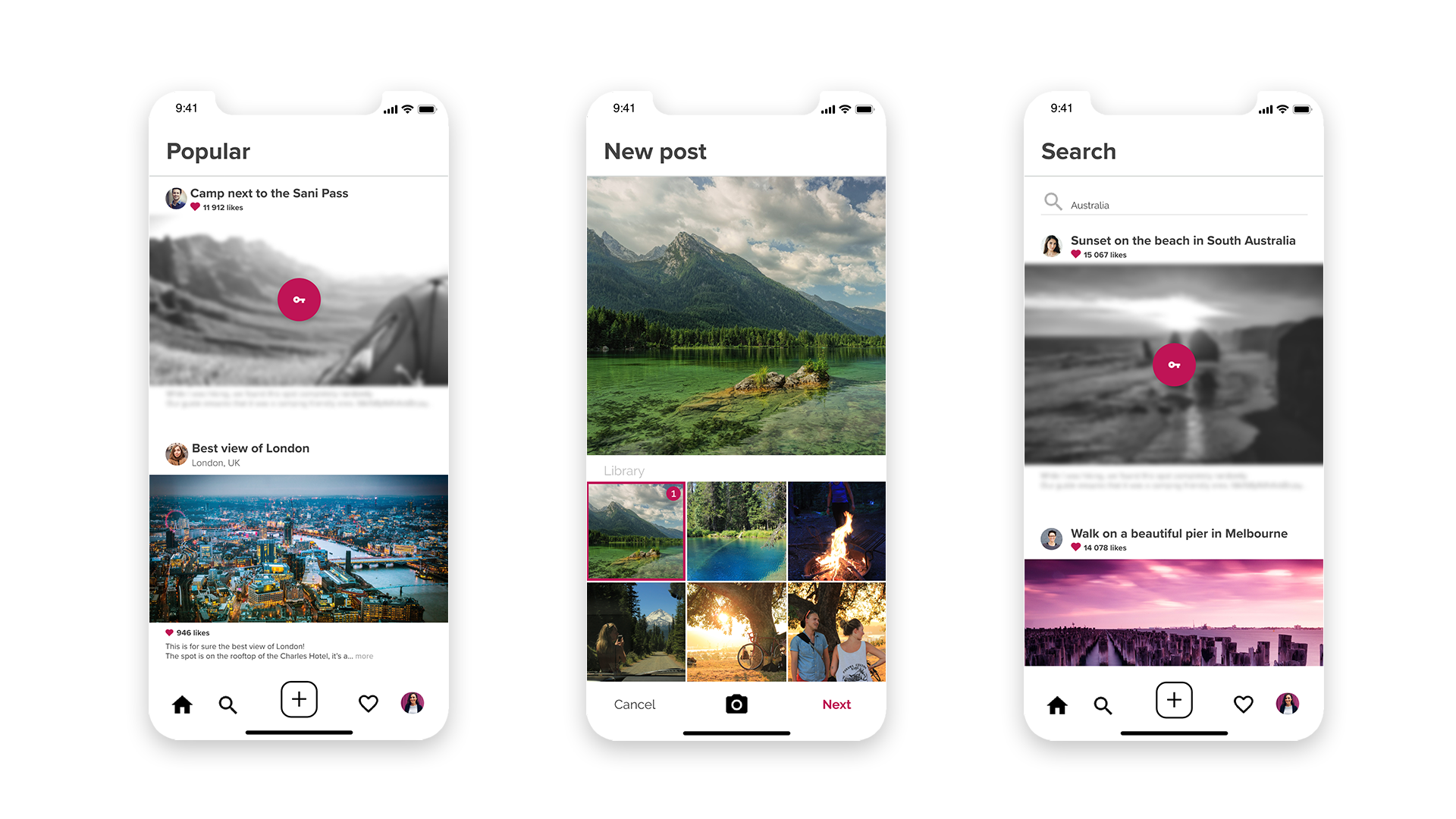 Material icons are delightful, beautifully crafted symbols for common actions and items.