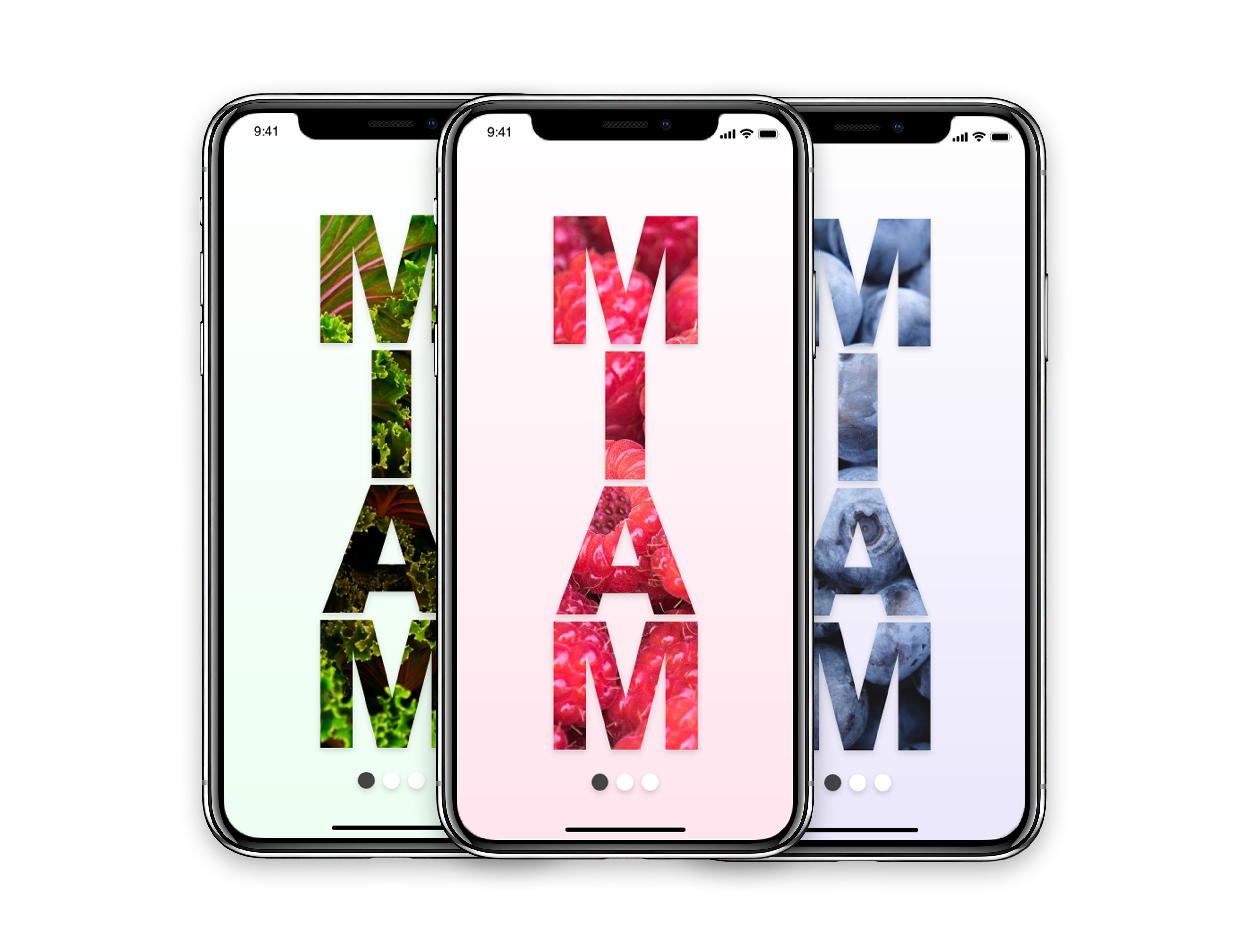 This app is a personal project. I turned vegan two years ago after my first internship in the United States. It was a whole new world to me, I didn't have any idea where to start, how to eat plant based and still getting all the nutriments that my body needs. I have to admit that this journey has been pretty easy for me so far. Now that I'm living in Portland, OR, it's even better. Portland is literally the paradise for vegan/vegetarian people. 
What people attempt to forget is that eating plant based doesn't necessary mean eating healthy. There are a lot of fat vegan foot out there. Thus, I came up with a new app idea. In terms of user interface, I didn't want something classic where you would have to scroll down to access the information. I wanted something fun and playful. I was inspired by these circles shapes as they were reminding me the shape of a plate. I wanted to let the user swiping up from plates to plates and choose what seemed good to him. The whole user interface is based on those circles that can swipe around to access different screens. This app is no where nearby a development process, I just came up with the user interface for fun.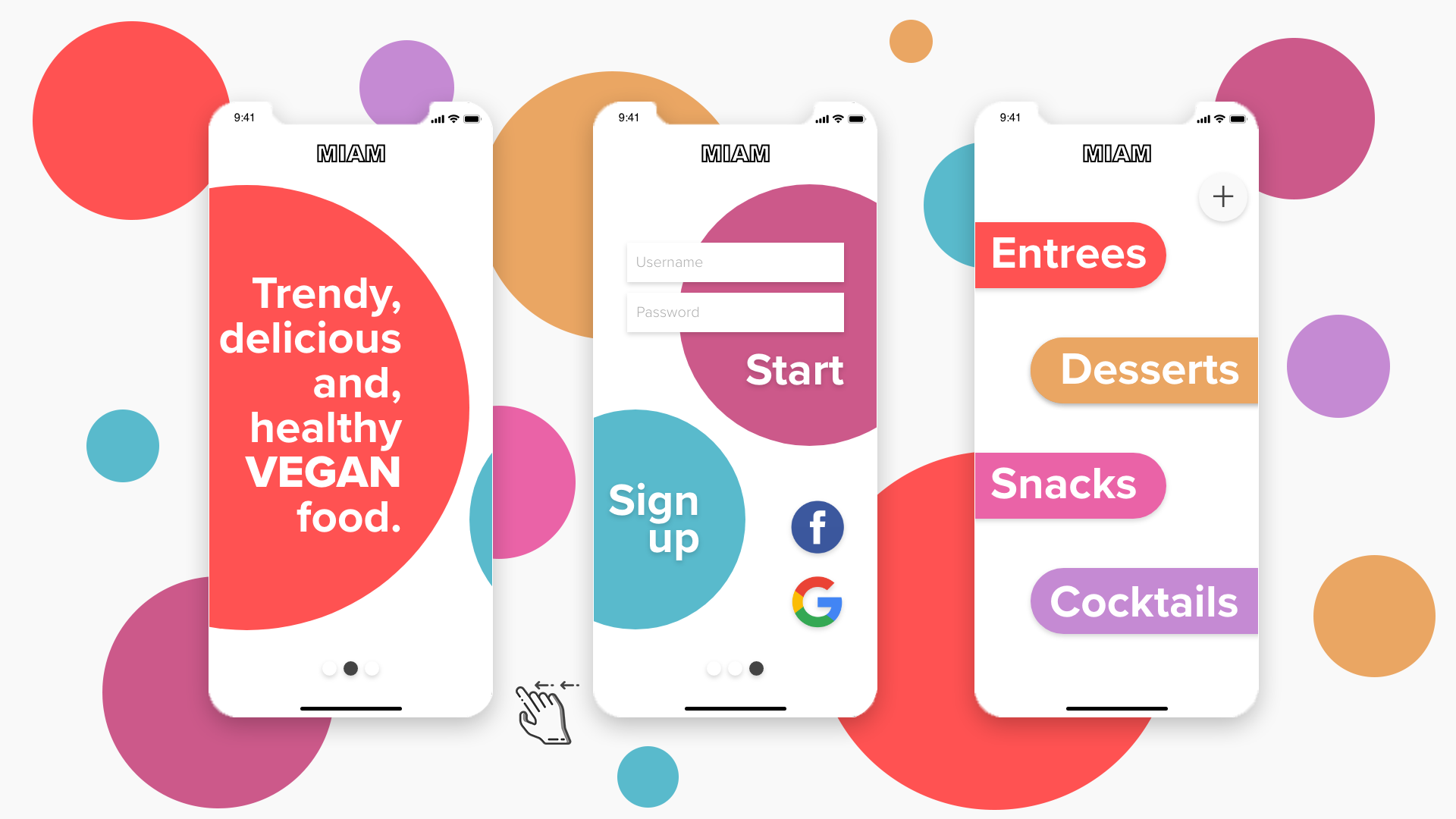 From entrees to cocktails, the user just has to swipe left to access the different pages. Each recipes are rated thanks to likes. The most popular recipe will be featured at the top of the list. I wanted to keep this app simple to use for everybody, including the average user. In order to preserve the main goal of the app; access healthy vegan recipes, I decided to not include extra features. I bet on a fun and playful user interface rather than adding options.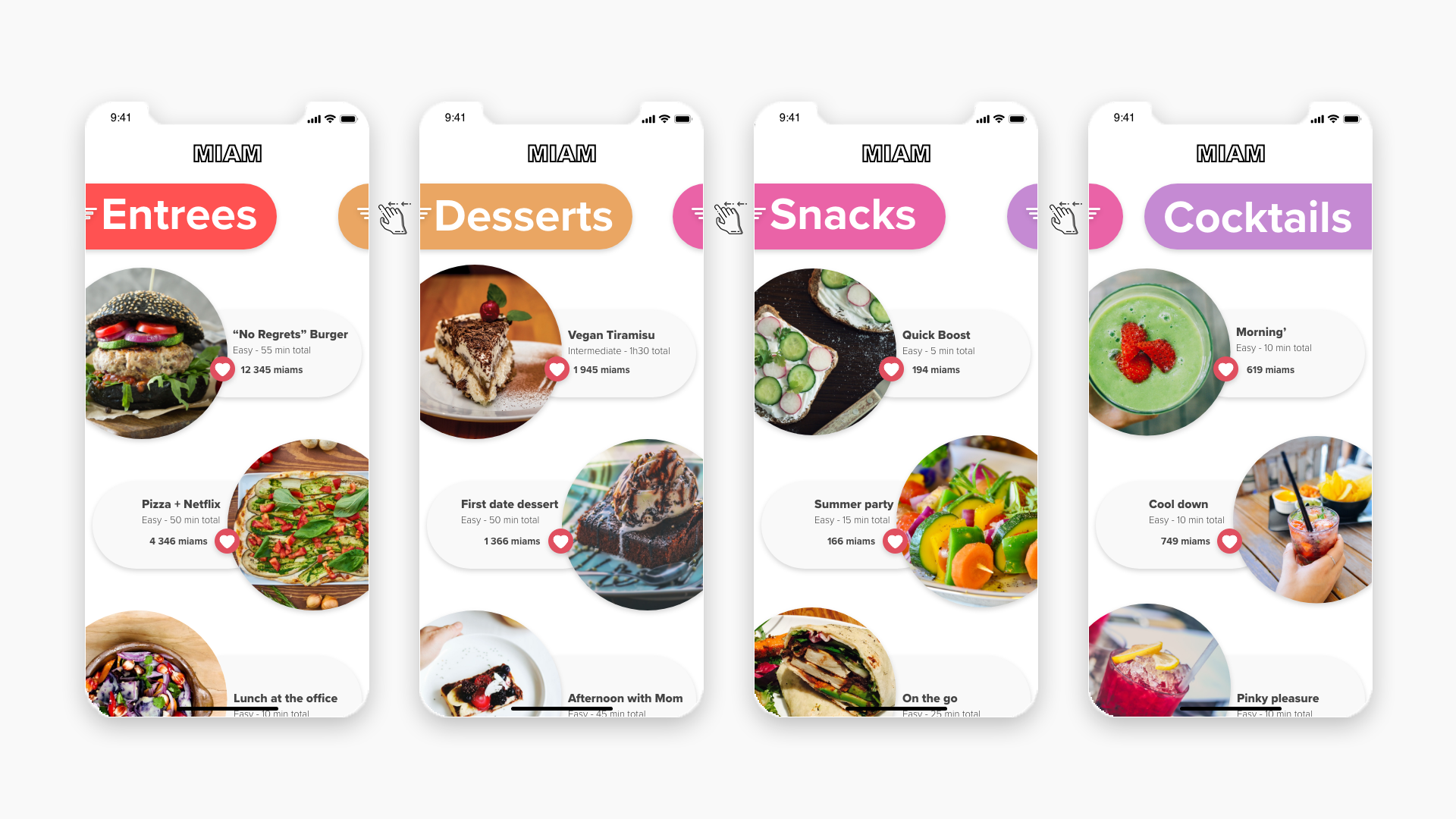 When clicking on a recipe, you'll access the screen below. The recipes are always very simple with just few steps and a video tutorial. Here again, you just have to swipe up to access the instructions and swipe down to go back to this screen. 
You have the option to give a like when you're done with the recipe which will rank the popularity of the recipe.